97 results total, viewing 1 - 12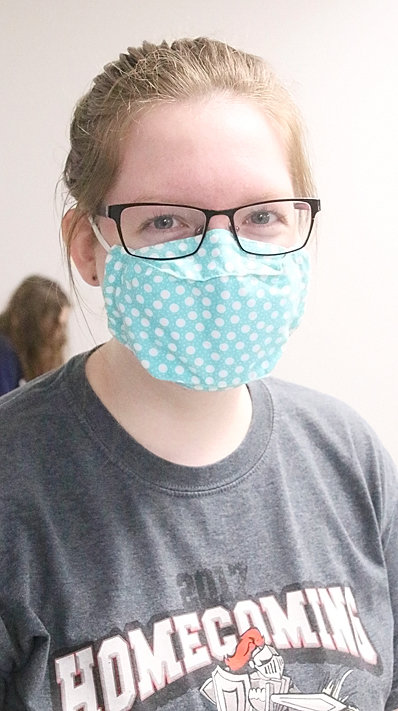 Some already know that they want to be nurses, or at least work in the medical profession. Others already have jobs lined up. Some are still searching for their career paths, and are using North Scott's CNA class as a tool to help determine their futures.
more
Scott Campbell, NSP Editor
|
4/21/21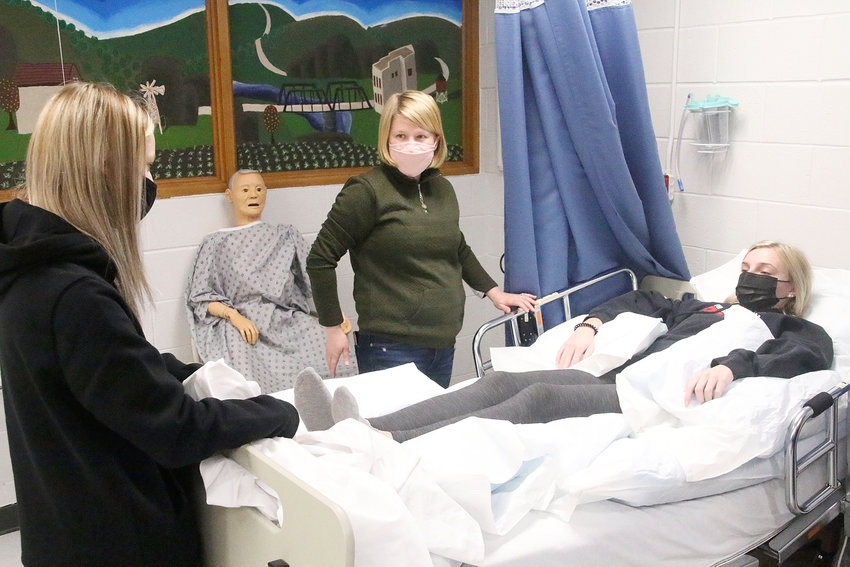 Speaking in a calm, soothing voice, Chase Porter talks to a prone patient. Keeping up a steady stream of conversation, his hands move quickly as he circles the hospital bed.
more
Scott Campbell, NSP Editor
|
4/20/21

After a more than yearlong hiatus, Lancer Productions returns to the North Scott Fine Arts Auditorium with a brand new musical, Disney's "Descendants: The Musical." And according to producer Stacie Kintigh, they couldn't be more excited to be back.
more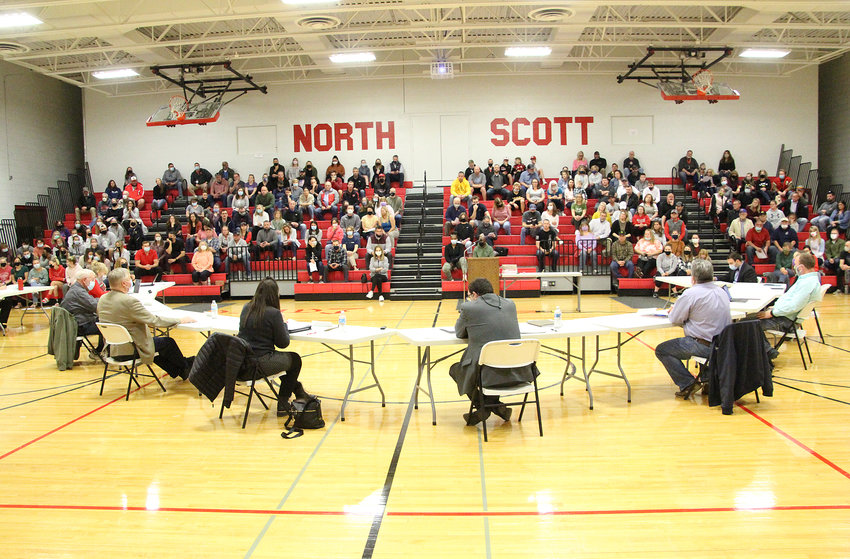 More than 300 filled North Scott junior high bleachers Monday night to hear about 30 students and parents react to diversity lessons that some lauded for uniting, and others blamed for dividing the community.
more
Mark Ridolfi, NSP Assistant Editor
|
4/13/21
The Eastern Iowa Society of Hispanic Professional Engineers is awarding $8,000 worth of scholarships to college-bound high school seniors and current university students in Iowa for the 2021-2022 academic year.
more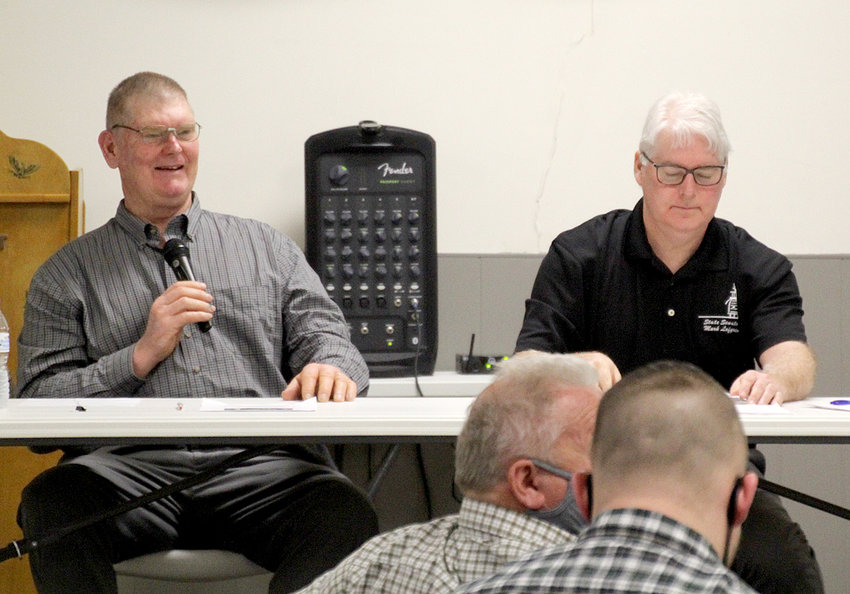 Three North Scott school board members attended a legislative forum in Walcott Saturday to ask Republicans Rep. Ross Paustian and Sen. Mark Lofgren to fight a new GOP proposal to outlaw the property tax district voters just approved for the North Scott YMCA.
more
Mark Ridolfi, NSP Assistant Editor
|
3/31/21
North Scott School board members bought nearly $800,000 in digital technology Monday, and expect more is on the way.
more
Mark Ridolfi, NSP Assistant Editor
|
3/24/21
The Walcott Lions Club is accepting scholarship applications from high school seniors and above (college-attending students), from the Walcott area.
more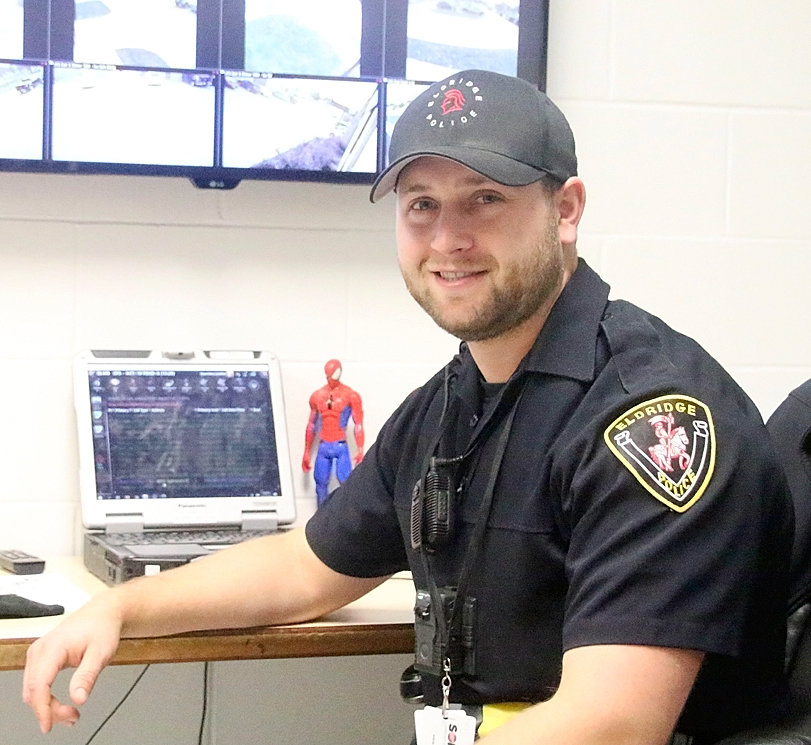 When Ryan Gale walks through the halls of North Scott High School, an ever-present baseball cap on his head, he's typically met with smiles, fist bumps and positive greetings.
more
Scott Campbell, NSP Editor
|
3/16/21
A fraction of Scott County's registered voters backed two school tax referenda in a Tuesday, March 2 election that lacked enough polling places.
more
North Scott's jazz choirs recently earned high rankings at the Virtual State Vocal Jazz concerts. Entries were pre-recorded and uploaded to the state website.
more
Iowa Secretary of State Paul Pate is encouraging Iowa high schools to conduct voter registration drives on Tuesday, March 30. The date coincides with the 50th anniversary of Iowa ratifying the 26th Amendment to the U.S. Constitution, lowering the voting age from 21 to 18.
more