190 results total, viewing 1 - 12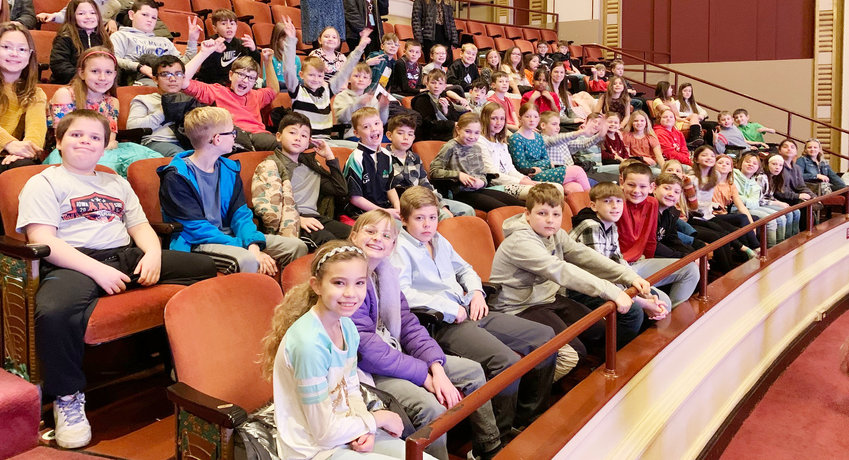 North Scott school building principals shared these updates with the school board Monday night.
more

North Scott schools regional innovation center will be built for $18,690,357 under a bid package approved Monday by four of five board members following an hour of discussion.
more
Mark Ridolfi, NPS Managing Editor
|
3/21/23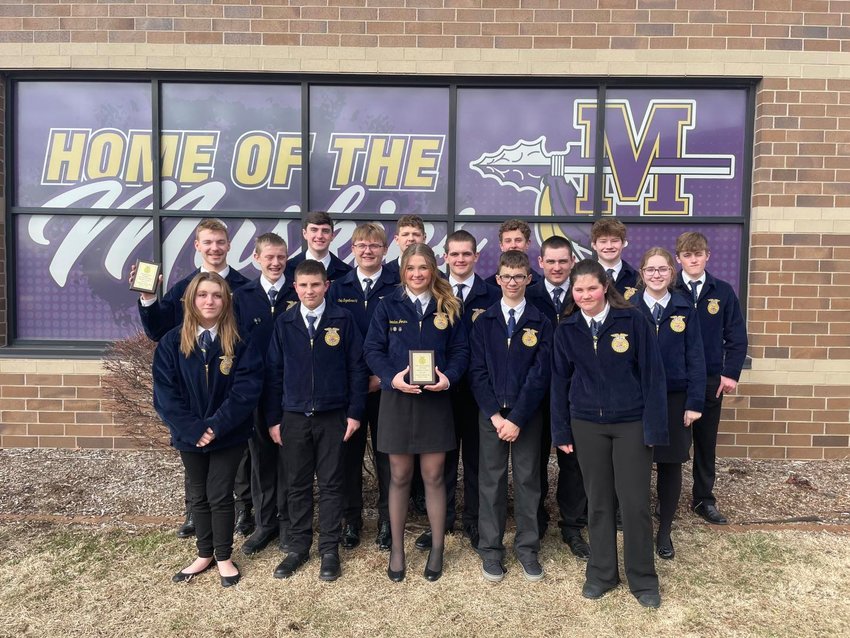 2023 Southeast FFA District Results
more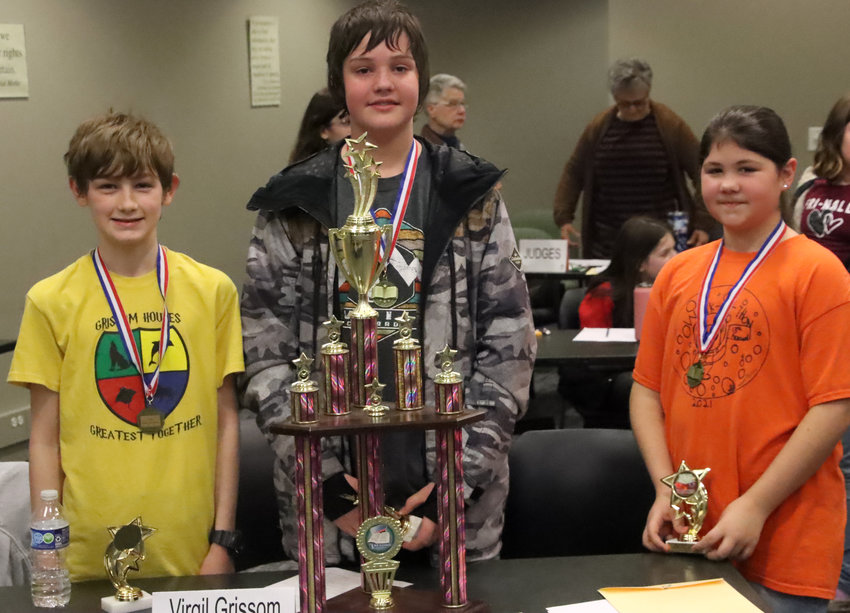 On Saturday, March 4, five teams of elementary school students traveled to the Eldridge Library to compete in the North Scott district Battle of the Books competition.
more
Ross Shinberg, NSP Sports Editor
|
3/14/23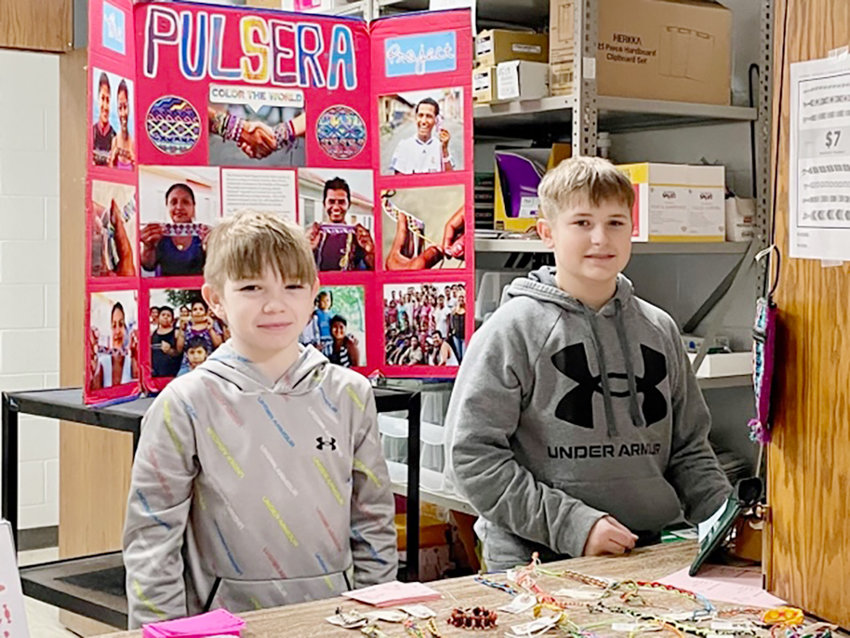 The Spanish Club students at the junior high and high school sold 201 pulseras, or bracelets from their goal of 200 and five bolsitas, or purses, for a total of $1,482 raised.
more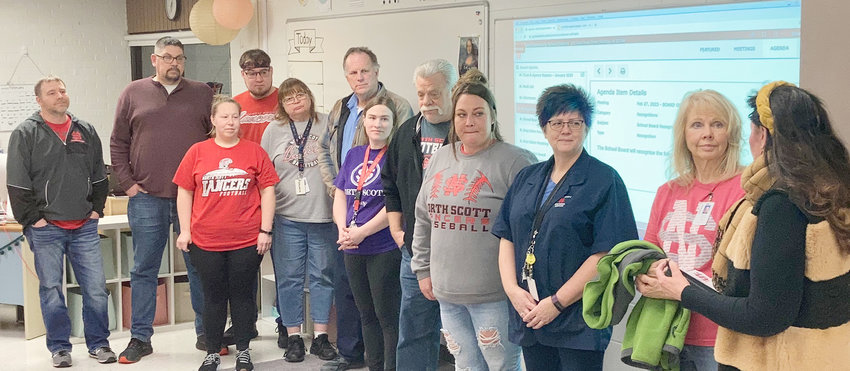 North Scott schools' preschool rates are going up $10 a week, but still remain lower than nearby private competitors.
more
Mark Ridolfi, NSP Managing Editor
|
2/28/23
One of the best agriculture educators in Iowa not only earned statewide recognition for FFA's tremendous growth at North Scott; Emily Kruse also planned her own surprise celebration.
more
Mark Ridolfi, NSP Managing Editor
|
2/28/23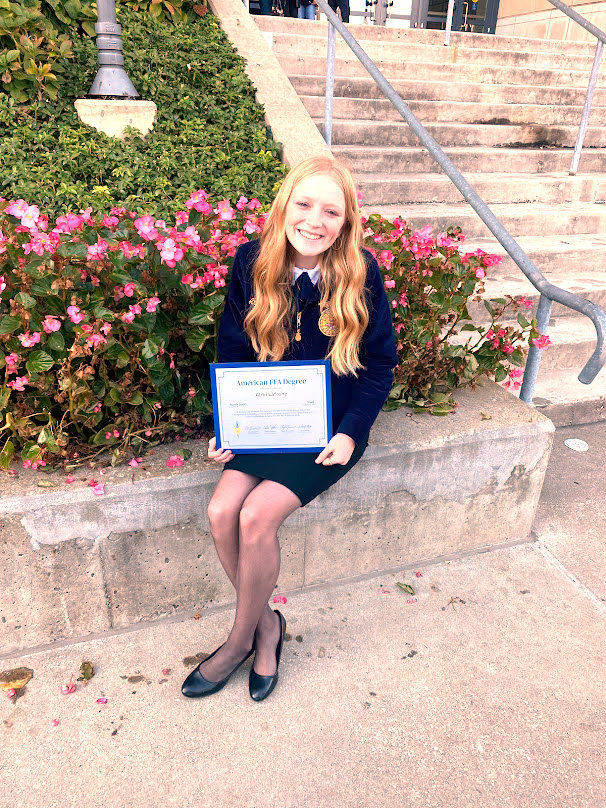 Abbi Lafrenz graduated from North Scott in 2020. You might have seen her running cross country, track, and playing basketball when she wasn't working on FFA and 4H. She learned to make time for all these activities. Whether it was waking up early to get homework done, or staying late to practice for competitions, Abbi did what was needed.
more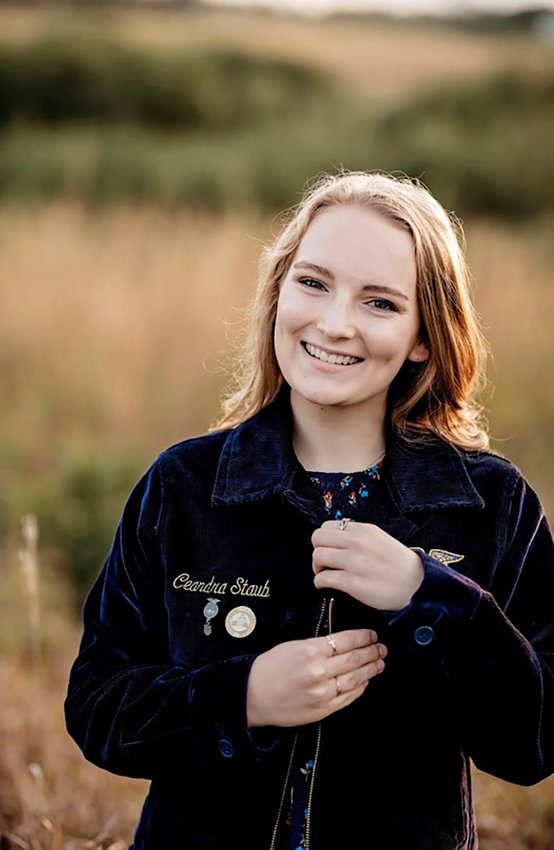 Ceandra Staub, a 2020 graduate of North Scott, is another recipient of the American FFA Degree. During her time in FFA, Ceandra competed in two speaking competitions—Conduct of Meetings and Agricultural Issues—for years where she was able to develop and refine new skills. These skills, namely delegation, collaboration, and communication, are things she finds to have carried over to her current work and role as a student leader for her college ministry at ISU.
more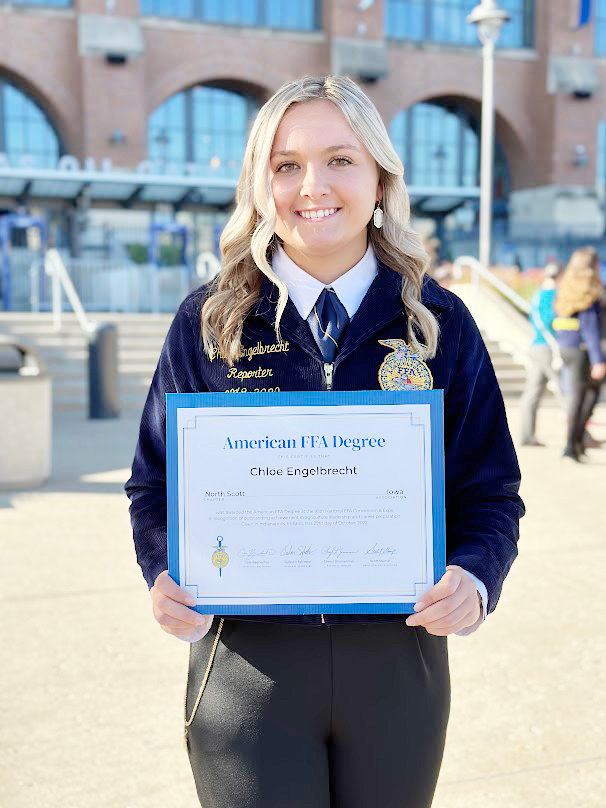 Whether it's been months or years in FFA, everyone gets the chance to grow. Chloe Engelbrecht, a North Scott graduate of 2020, is now attending Iowa State University for agriculture business and economics. She's got a job lined up for this summer at Hormel Foods in Bethlehem, Pa.
more
Cole Claussen is the first Pleasant Valley student to attend North Scott, and first to receive the American Degree—the highest honor that can be earned by an FFA member.
more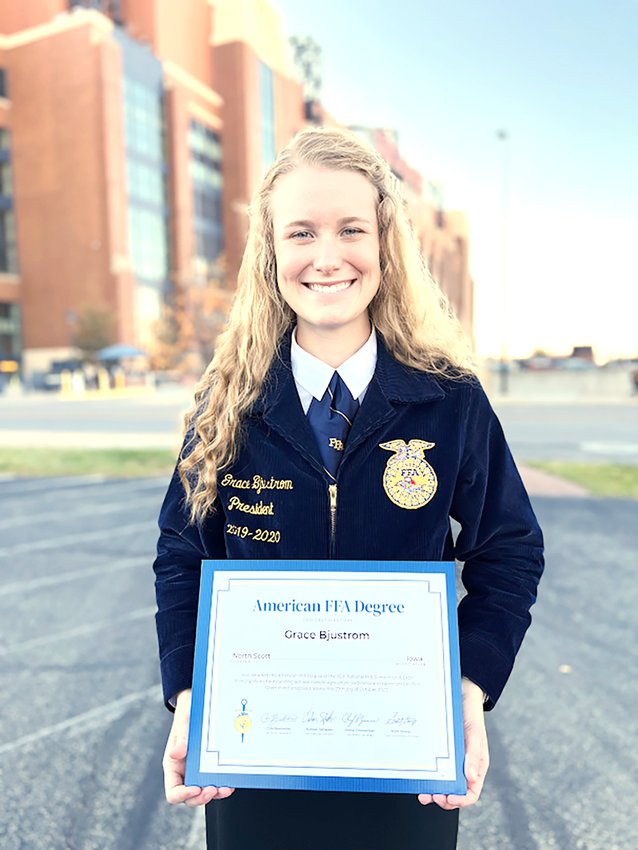 Grace Bjustrom, a 2020 graduate and a past North Scott Chapter president, found her interests from experiences in FFA. Through working as an officer team, a committee member, and in competitions, she built the foundation of leadership and communication skills that would contribute to her great success.
more