22 results total, viewing 1 - 12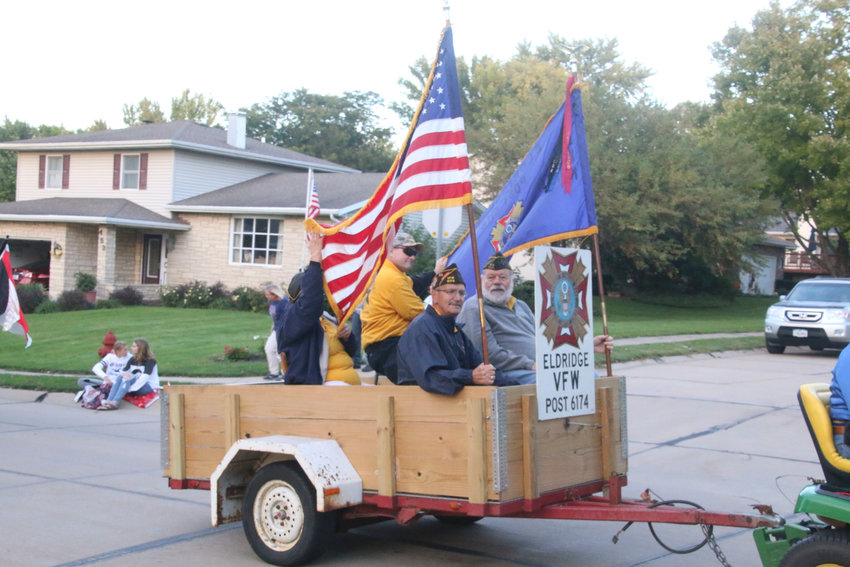 While North Scott's Homecoming football game was literally dampened by lightning, thunder and pouring rain, the day before was picture perfect. Thursday's parade and pep assembly took place under …
more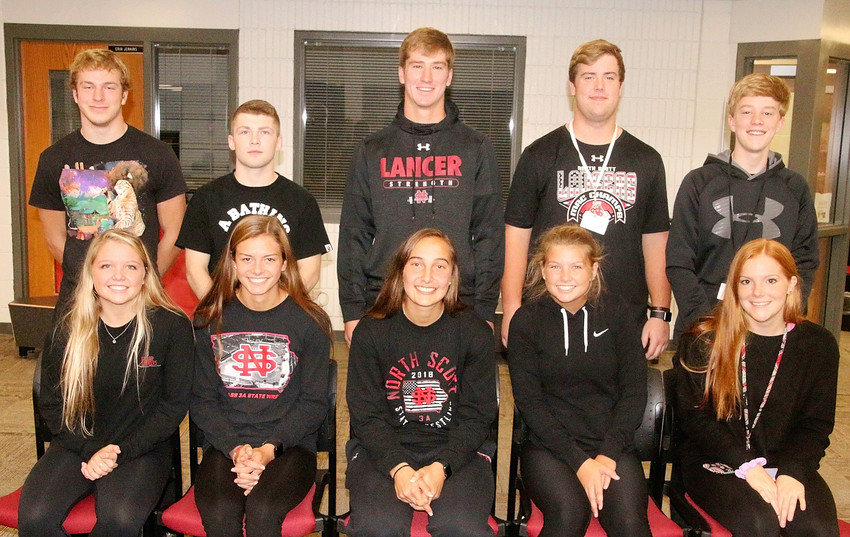 Representing North Scott's senior class as members of the 2018 Homecoming Court are these 10 students, who were announced during a rousing aud Monday at Lancer Stadium. The queen and king candidates will appear in the Homecoming parade through Eldridge on Thursday evening. After the parade, they will gather — along with a throng of their classmates and the rest of the student body  and members of the community — for a pep rally at the stadium, where the coronation will take place.
more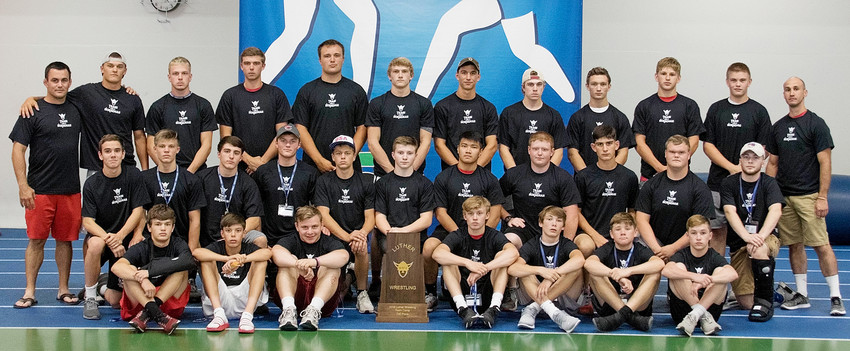 The North Scott wrestling team participated in the 2018 Luther College Team Wrestling Camp in Decorah.
more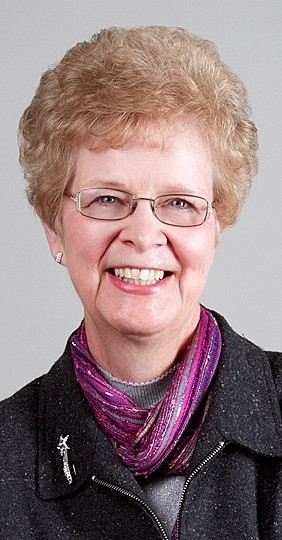 May 11, 1978: The Illinois Brotherhood of Electrical Workers brought construction to a halt when members picketed the building site of an industrial arts addition at North Scott High School to protest against DeWitt Electric, a non-union contractor hired by the school district. North Scott Board member Ned Mohr and others sought an injunction to prevent the picket which, according to Mohr, was illegal since Iowa has a "right to work" law.
more
Compiled by Linda Tubbs
|
5/9/18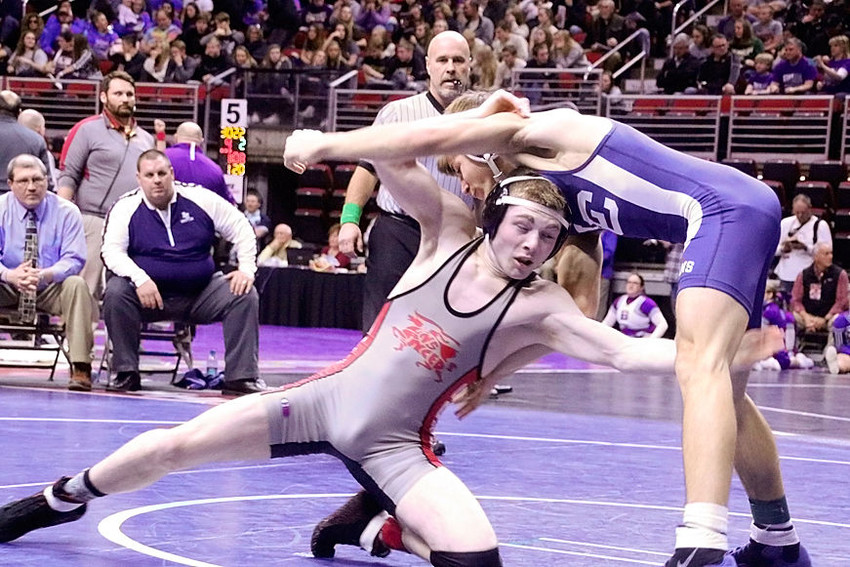 With everything that was going on back home, and as a way to put things truly in perspective, there's no shame in North Scott's showing at the State Wrestling Tournament in Des Moines last week.
more
Scott Campbell, NSP Editor
|
2/21/18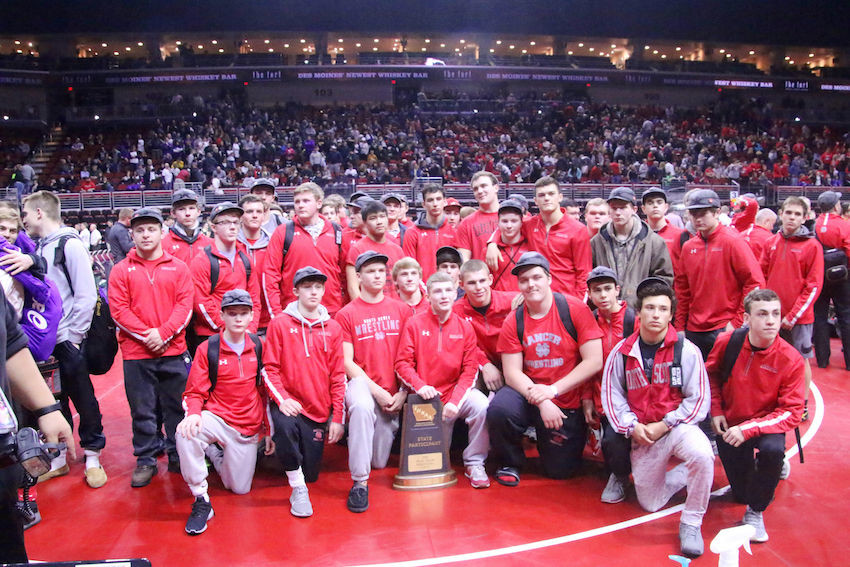 It was two weeks ago, and North Scott's wrestling team had just booked its back-to-back ticket to the State Duals in Des Moines with a convincing win over Cedar Rapids Kennedy.
more
Scott Campbell, NSP Editor
|
2/21/18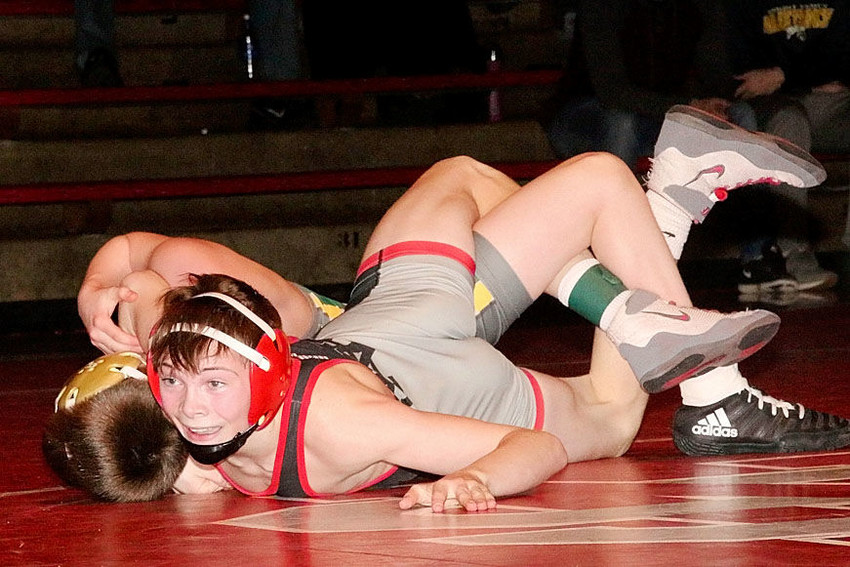 Cole Ernst wasn't worried. Neither was Jared Rus.
more
Scott Campbell, NSP Editor
|
2/14/18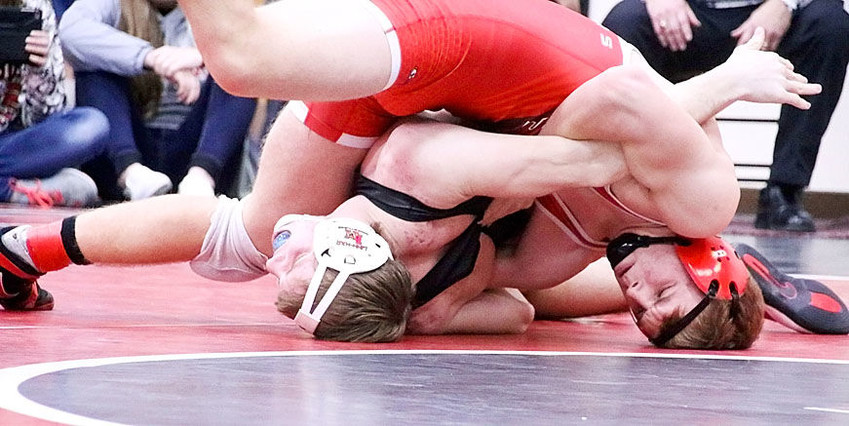 Boy, you hate to be greedy, but it sure felt like a downer of a district day on Saturday in Epworth.
more
Scott Campbell, NSP Editor
|
2/14/18
State tournament pairings are decided by the luck of the draw, with first-round matchups featuring a champion from one district against a runnerup from another.
more
Scott Campbell, NSP Editor
|
2/13/18
During what is arguably the biggest week of the season, North Scott will hope to wrap things up on Saturday with an impressive performance at the Class 3A district meet in Epworth.
more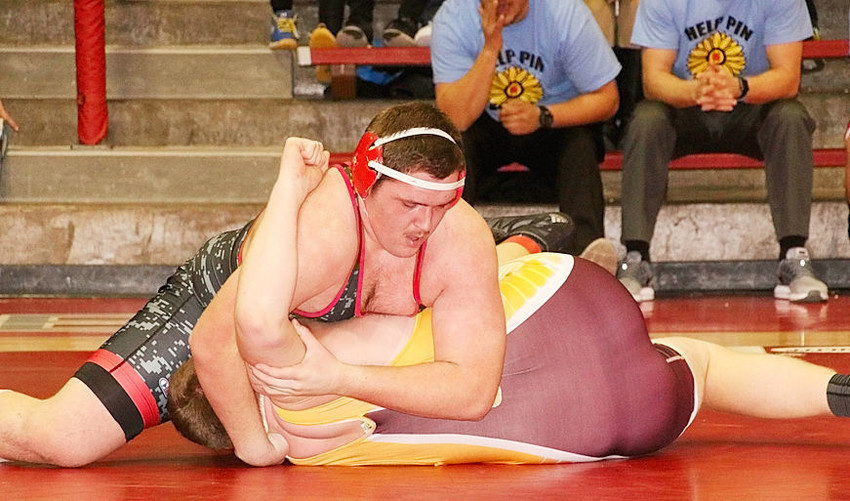 State Duals. The mere mention of the annual season-ending event adds an extra spring to the step of every North Scott wrestler, and another opportunity to put a checkmark on a season-long goal.
more
Scott Campbell, NSP Editor
|
2/7/18